Sandra Bullock has endured a series of challenges following the passing of her longtime partner, Bryan Randall, leaving insiders deeply concerned about her well-being.
Worries escalated as fans began to call for Bullock to be stripped of her Oscar in light of the ongoing drama surrounding Michael Oher, the real-life inspiration for "The Blind Side," and his recent lawsuit.
Michael Oher, a former NFL star who overcame a difficult upbringing to find success, alleged that his adoptive parents, Sean and Leigh Anne Tuohy, manipulated him into a conservatorship and excluded him from the profits generated by the 2009 film featuring Bullock, claims vehemently denied by the Tuohys.
The Tuohys, in turn, accused Oher of attempting to extort $15 million from them before initiating legal proceedings.
"The Blind Side" portrayed the heartwarming story of a homeless and traumatized young man who, with the support of a compassionate woman and her family, transformed into an All-American football player and a first-round draft pick.
Following Oher's public allegations, Bullock found herself ensnared in controversy, as questions arose about the authenticity of her role in the movie. Some fans argued that she did not deserve her Academy Award if the film's narrative was based on falsehoods.
In response to the criticism, Oher vigorously defended Bullock, emphasizing her exceptional performance. He stated, "She gave a brilliant performance, and that shouldn't be tarnished for something that had nothing to do with her." Oher also acknowledged the personal struggles she was currently facing and expressed sympathy for her loss.
Nonetheless, sources close to Bullock have revealed that she is disheartened by the situation, especially in the aftermath of Bryan Randall's passing on August 5 after a courageous three-year battle with ALS.
A friend of Bullock remarked, "It feels like one heartbreak after another for her. Sandra has always demonstrated resilience and relied on her coping mechanisms during challenging times, but now she's at her breaking point."
Those in her inner circle have noted that Bullock had scarcely begun to mourn Randall's loss when the Tuohy-Oher dispute unfolded.
"One can't truly grasp how blindsided Sandra felt by all of this," one friend stated. "She had lost touch with the Tuohys and Michael, so she had no idea about the escalating animosity or that she would be drawn into this contentious situation."
The friend continued, "Right now, Sandra's loved ones are urging her to take some time away to process everything."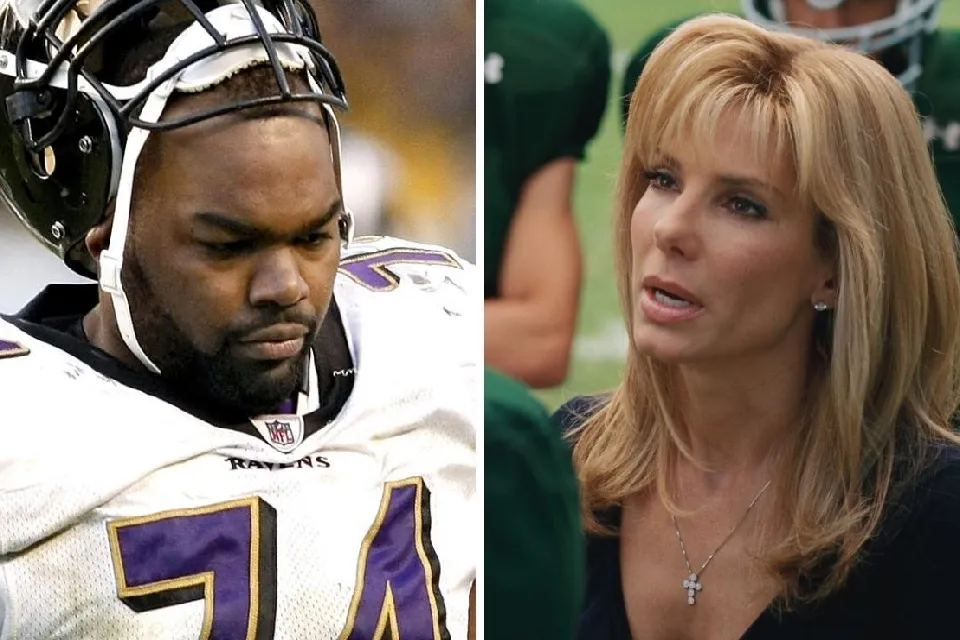 Many have come to Bullock's defense, asserting that she rightfully earned her Oscar for her exceptional work. They argue that she is not responsible for the Oher lawsuit and ensuing controversy. Some have cited her past experiences, including discovering her husband's infidelity just days after her Oscar win, as instances where she deserved to celebrate her accomplishments.
Later in life, she built a loving family with Randall and her two children, a moment of well-deserved happiness. However, this newfound happiness was marred by Randall's illness, and now her heartache is compounded as her two children grapple with the loss of a father figure. Many believe it's time for the public to afford Sandra Bullock the space and respect she deserves.