McDonald's, the fast-food giant, is once again set to tantalize taste buds with the revival of its beloved McRib sandwich, just one year after bidding it a temporary farewell. According to the company, this iconic menu item is poised to make its grand return next month.
While the McRib won't grace every McDonald's restaurant across the nation, there's hope for dedicated fans who might discover this saucy delight at their local outlets come November, as per a statement provided to MarketWatch.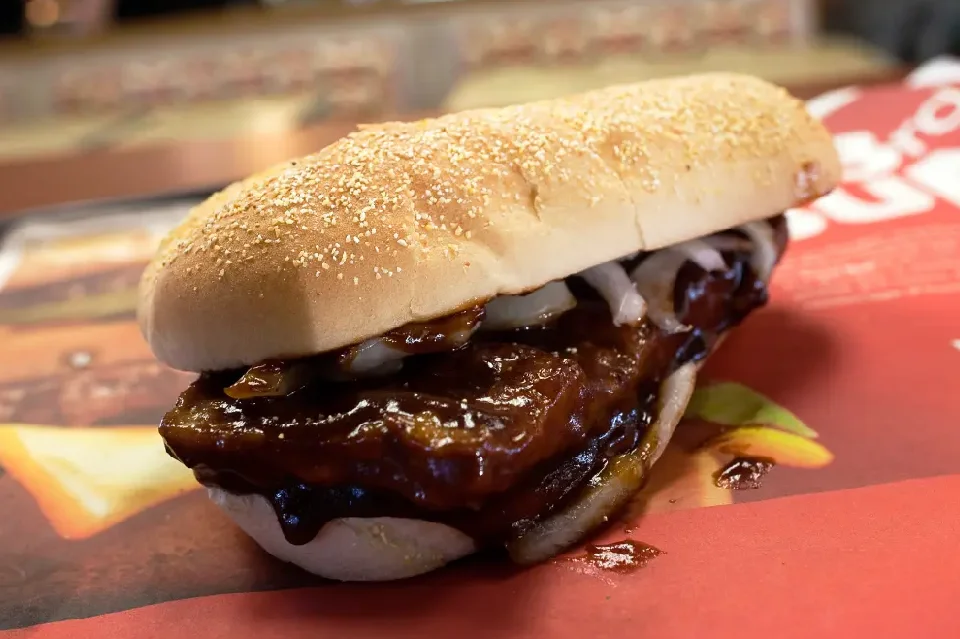 The return of the McRib is a highly anticipated event for fast-food enthusiasts, and it's a marketing strategy that McDonald's has mastered over the years. By creating an aura of scarcity around the McRib, the company has successfully stoked demand, leaving fans eagerly savoring its flavors while it's available.
As reported by Restaurant Business, this tactic capitalizes on consumer behavior driven by the fear of missing out, similar to the infamous 2020 Great Toilet Paper Shortage, where people rushed to stock up when supplies appeared limited.
McDonald's CEO Chris Kempczinski shed light on this approach, particularly in the context of the McRib's "farewell tour," stating, "The McRib is the GOAT of sandwiches on our menu. And so like the GOATs Michael Jordan, Tom Brady, and others, you're never sure if they're fully retired or not."
This strategy undeniably achieved its intended results, with a Wall Street Journal report noting that McDonald's sold more than 60 million McRib sandwiches over a three-year period, despite its limited availability.
The McRib's success has even inspired some competition, such as Arby's release of a Country Style Pork Rib sandwich in 2021, offered as a limited-time fall special. Arby's marketing playfully referred to the McRib as a "rib-shaped sandwich," noting the absence of actual ribs in the McRib's boneless pork patty.
Naturally, the McRib's comeback has sparked a flurry of reactions on social media. Some users likened the sandwich to a feline with nine lives, emphasizing its recurring return, while others humorously expressed "trust issues" in response to McDonald's retracting its "farewell tour" announcement.
In the world of fast food, the McRib continues to be a beloved and enigmatic star, always keeping fans guessing when it will make its next delectable appearance on the menu.