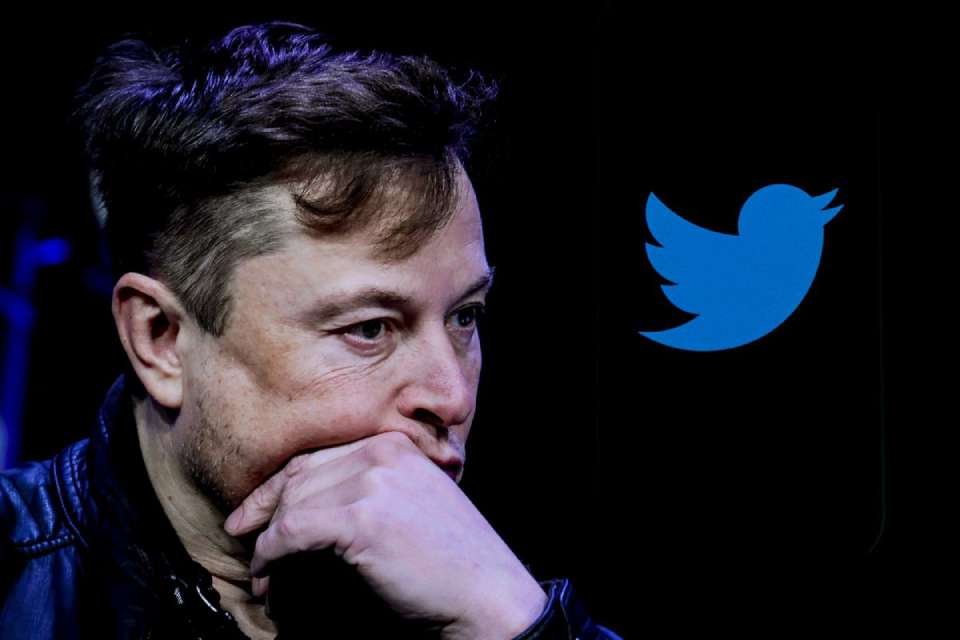 Musk adheres to the Twitter poll result that favored restoring the accounts of reporters he accused of "doxxing" him on a wild day of bans, abrupt reversals, and jumbled messaging. In the midst of yet another chaotic 24 hours on the social media platform, Elon Musk has reinstated the Twitter accounts of journalists who were suspended just a day earlier.
After the results of the second poll he conducted on the subject went against his preferred outcome, Elon Musk has lifted the suspensions of the Twitter accounts of several journalists that he had banned a day earlier.
The New York Times' Ryan Mac, the Washington Post's Drew Harwell, and CNN's Donie O'Sullivan were among a group of tech journalists that Musk suspended from the website on Thursday for violating the company's new rule about revealing people's locations, according to Musk.
Musk said there were too many options after an initial poll on Thursday supported an immediate reversal of the bans. He then ran another poll for 24 hours with just two options: to either maintain the ban for seven days or immediately lift it.
Users voted 58.7% to 41.3% to lift the ban after casting close to 3.7 million votes.
A few of those users re-entered the platform after Musk announced in a tweet that he would lift the bans.
Musk tweeted, "The people have spoken."
Users are prohibited from publishing "live location information" that "reveals a person's location, regardless of whether this information is publicly available," according to the new rule.
Despite the fact that the journalists had recently published articles about Musk's suspension of a Twitter account that had shared publicly available data about the movements of his private jet, Musk claimed that the journalists had "doxxed" him. Before their accounts were suspended, a number of the reporters wrote articles that did not include any information about Musk's current location or the location of any members of his family.

At the time of reporting, the ElonJet account that was meant to tweet where his private jet was was still suspended.
Employers, other media organizations, the EU, and the United Nations strongly criticized the suspension of the accounts of reporters who cover Musk.
Even by Musk's standards, it was a chaotic 24 hours on Twitter since he took over the platform. After the suspensions were announced, Musk briefly entered a Twitter Spaces event and was questioned by journalists who had their accounts suspended but were still able to attend the Spaces event.
He stated that journalists were treated similarly to other citizens. Doxxing results in suspension. That's all. The story is over.
Musk left the event shortly after the Space abruptly ended and was then completely deleted by Twitter following further questions from the host, BuzzFeed News technology reporter Katie Notopoulos.
After that, Musk stated that a "legacy bug" required to be fixed, and Twitter took the entire Spaces product offline for nearly a day. Notopoulos discovered that she had been barred from Spaces when it returned.
Twitter likewise designated its closest opponent, Mastodon, prohibiting connecting to a few Mastodon servers and obstructing clients from adding their Mastodon username to their profile.
Journalists' suspended Twitter accounts are reinstated by Elon Musk. Advocacy groups, journalism organizations, and government officials all voiced their disapproval of the suspensions.
After several journalists were suspended from Twitter due to a controversy over publishing public data about the billionaire's plane, Elon Musk has reinstated their accounts.
Government officials, advocacy groups, and journalism organizations all voiced their disapproval of the unprecedented suspensions, with some claiming that they were jeopardizing press freedom.
On Thursday, Musk used the accusation that journalists were putting his family in danger by "doxxing," or disclosing nonpublic information about his location, to justify the suspension of the accounts.
He then set up a poll on his Twitter account in which people were asked how long they thought the accounts should be suspended for. It turned out that the majority of respondents wanted the accounts immediately restored.
The majority has spoken. Musk stated in a tweet on Saturday that "Accounts who doxxed my location will have their suspension lifted now."
Reporters from CNN, The Washington Post, and The New York Times, all of whom had been suspended, have been reinstated.
Prior to the suspensions, Musk, who views himself as a "free speech absolutist," was criticized by officials from France, Germany, the United Kingdom, and the European Union.
Roland Lescure, minister of industry in France, said in a tweet on Friday that he would stop using Twitter after Musk suspended journalists.
The UN's head of communications, Melissa Fleming, tweeted that the suspensions had her "deeply disturbed" and that "media freedom is not a toy."
Twitter was notified by the German Foreign Office that it had a problem with actions that threatened press freedom.
The move had an effect on Tesla, Musk's company that makes electric cars. On Friday, Tesla's shares fell by 4.7%, posting their worst weekly loss since March 2020.
The Twitter account ElonJet, which used publicly available information to track Musk's private plane, was the source of the accounts' suspension.
Musk has previously stated that he would not close the account for the sake of free speech. However, on Wednesday, Twitter suspended it and other private jet tracking services. Shortly thereafter, Twitter also amended its privacy policy to prohibit the dissemination of "live location information."
Musk wrote on Twitter, "Criticizing me all day long is totally fine, but doxxing my real-time location and putting my family in danger is not," adding that "the same doxxing rules apply to 'journalists' as to everyone else."
Musk later blamed writers for posting "fundamentally death arranges" infringing upon the stage's strategies, yet he gave no proof to that case.
One of the suspended journalists, CNN's Donnie O'Sullivan, claimed that he had not disclosed the precise live location of Musk's jet.
The Federal Aviation Administration of the United States collects flight tracking data that is public information and is frequently made available online by private websites like FlightAware and Flightradar24.
Ella Irwin, the head of trust and safety at Twitter, stated that the team manually reviewed "any and all accounts" that posted direct links to the ElonJet account, in violation of the new privacy policy.
In the email, Irwin stated, "I understand that the focus appears to be primarily on journalistic accounts, but we applied the policy equally to journalists and non-journalist accounts today."
Musk has reduced Twitter's workforce, revamped its moderation procedures, and reinstated previously banned accounts, including that of former US President Donald Trump, since acquiring the platform in October for $44 billion.
After an outcry over the seemingly arbitrary ban of journalists that had upended the CEO of the social media network, Elon Musk, Twitter reinstated the accounts of several prominent journalists.
After several American journalists' accounts were suspended due to tweets about @ElonJet, an account that tracks Musk's private jet, the ban was lifted on Saturday. Others had as of late tweeted basically about the Chief, who since taking over has destroyed the virtual entertainment organization's staff, restored records like previous U.S. President Donald Trump and made many Twitter clients move to match web-based entertainment accounts.
Many European politicians were puzzled by the ban and questioned Musk's actions, a self-proclaimed champion of free speech.
Musk polled his followers on Twitter on December 16 to see if they wanted him to "unsuspend accounts who doxxed my exact location in real-time." The first poll showed that 43% of people wanted to lift the suspension right away, but Musk said there were "too many options" and he would retake the poll. In his second survey, 58% wanted to lift the suspensions right away, while 41% wanted it done in seven days.
The majority has spoken. Musk tweeted, "Accounts who doxxed my location will now have their suspension lifted." Doxxing is the deliberate and public disclosure of personal information about another person.
There has been growing concern that Twitter will not be able to comply with the European Commission's so-called "code of practice" on disinformation, which went into effect on Friday, following Musk's acquisition.